Saturday, May 12, 2007
Posted by

igmegalingan
at 11:58 AM
No comments:


Saturday, May 05, 2007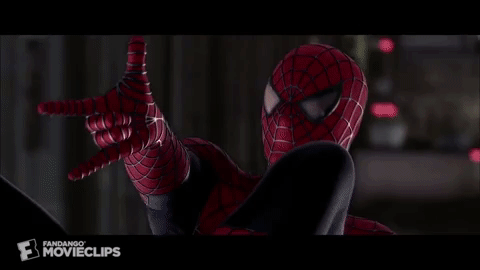 Often a sequel is nothing but a ruse to sell an idea that has already expired, and I am happy to say that Spider-Man II is not one of those. Yes, the formula remained the same - ordinary guy with extraordinary powers - but the character has gone through more difficult times and greater challenges.
Posted by

igmegalingan
at 11:18 PM
No comments:


It's not a sure thing to adapt a work of literature on the big screen, more so a comic book hero. Fans often judge harshly.
But judging by the ticket sales and the recent release of a third sequel in local theaters, Spider-Man has passed with flying colors the judgment of millions of fans.
A hero with no desire, maturity, or the time to save the world, Spider-Man was created, Stan Lee recalled, with an approach unlike established heroes like Superman, who was born perfect, and Batman, who had trained all his life.

Posted by

igmegalingan
at 12:05 PM
No comments:



He who fights with monsters might take care lest he thereby become a monster. And if you gaze for long into an abyss, the abyss gazes also into you. -
Friedrich Nietzsche

Monsters, they are what Spider-Man faces everyday: thieves, murderers, and super villains. He fights them, risking life and limb, and not to mention a social life in order to save the weak. And after fighting the monsters, people without care or rules; he goes about his life without the mask and follow the restraint.


Posted by

igmegalingan
at 12:00 PM
No comments: